Visit JASON MORGAN's website to see a selection of FANTASTIC prints
(from his original oil paintings) which are available to buy.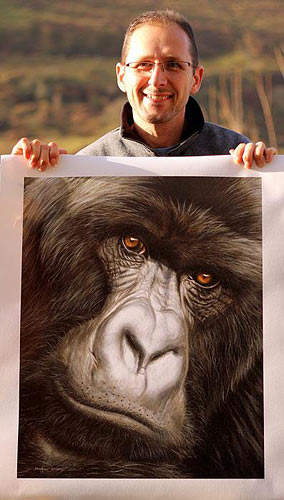 Jason with one of his prints.
www.onlineartdemos.co.uk/pages/wildlife_art_prints.htm
A few years ago, we exhibited some of Jason's gorilla prints at a fund-raiser which we held on behalf of The Gorilla Organization. I overheard two women discussing one of the prints (of an infant gorilla) and so good is the detail that they were convinced it was a photograph!
*************
If you like wildlife photography take a look at PAUL LLOYD's stunning
photos on his website. Speak nicely to him and he will let you buy a print.
If you live nearby (Worcestershire area) he may even frame it for you!
Click on this link: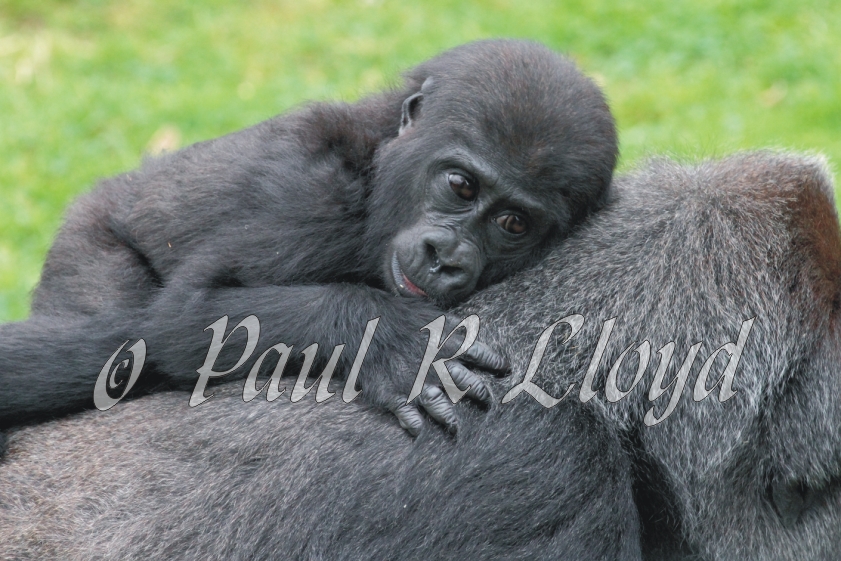 ***************
Both Jason and Paul have been very helpful with fundraising
for the Gorilla Organization (formerly The Dian Fossey Gorilla Fund, Europe), so huge thanks to them both.
***************
Other favourite artists - do take a look at their websites:
GARY HODGES
www.garyhodges-wildlife-art.com
JACKIE GARNER
NATALIE MASCALL
SUSAN JANE LEES
www.susanjanelees.blogspot.co.uk
ROBIN HUFFMAN
www.RobinHuffmanArt.com
PETER GRAY
www.petergray.co.za